Plas Cilybebyll Manor is situated at the heart of South Wales' best attractions with beaches, mountains, waterfalls, castles, caves and museums all within easy reach. Our famous information folder and suggested itineraries mean that you will never be lost for something to do. If you can drag yourself away from the manor house and its swimming pool that is!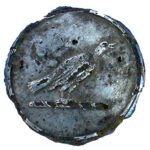 Plas Cilybebyll
The Manor with a Secret History
Plas Cilybebyll Manor boasts a rich and colourful history, waiting to be discovered. With origins tracing back to the 15th century, learn of its links to Welsh kings of the dark ages, Arthurian legend, the Tales of the Mabinogion, the industrial revolution and the rise and fall of an empire. Many hours may be lost in the Plas library reading about the secrets of this historic Manor house, many of which have only recently been revealed.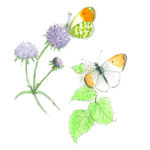 Connect with Nature
at Plas Cilybebyll Manor
Plas Cilybebyll enjoys a wonderful connection with nature. Oak woodland and meadows merge into mature gardens through which the picturesque River Clydach flows. Birdsong is abundant. Alfred Russel Wallace, who co-discovered the theory of evolution with Charles Darwin, loved to wander through the surrounding countryside – a true nature haven.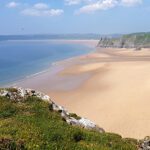 Sandy Beaches...
Gower is on the doorstep...
A highlight for guests are days spent exploring the Gower beaches – Britain's first area of outstanding natural beauty. Must see sights such as Worm's Head and Three Cliffs Bay are within easy reach of Plas Cilybebyll Manor. You can finish the day with a meal at the Michelin star Beach House on Oxwich Bay or head back for a BBQ on the Manor house lawn.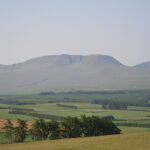 Mountain Scenery...
Gateway to the Brecon Beacons
Plas Cilybebyll Manor is situated at the western gateway to Brecon Beacons National Park – a chain of peaks that runs across South Wales and includes among them the highest peak in southern Britain, Pen Y Fan, which reaches 886m. After a day on the beach why not head to the mountains?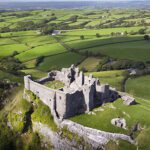 Myriad Castles...
including one on a cliff
Plas Cilybebyll Manor makes an ideal base from which to take in some of Wales' best castles. Not surprising considering Wales has more castles per square mile than any other country in Europe. Our particular favourite is Carreg Cennen castle which is perched at the top of a limestone cliff and has its own dungeon.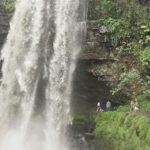 Waterfall Country
Britain's best waterfall walks
Another highlight for guests staying at Plas Cilybebyll Manor is 'Waterfall Country' – Britain's largest collection of publically accessible waterfalls. There are some fantastic walks, some great pubs along the way and best of all – a waterfall that you can actually walk behind.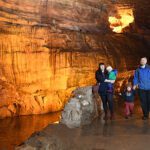 What lies beneath...
The National Showcaves of Wales
Another wonderful attraction for guests at Plas Cilybebyll Manor is the National Showcaves of Wales – three spectacular undergrounds experiences at one of Europe's largest cave systems – Dan-yr-Ogof, Cathedral Cave and Bone Cave. And if that isn't enough, the attraction also features one of the world's largest dinosaur parks with over 220 life sized models hiding in the surrounding woodland.
A Sense of Adventure
World Class Mountain Biking
South Wales is renowned as one of the world's top mountain biking destinations with attractions such as Afan Argoed, Brechfa Forest and Bike Park Wales all within easy reach. From your doorstep you can also find local trails in the nearby forestry. Plas Cilybebyll Manor has secure bike storage and washing facilities on site.
There are some great traffic free family friendly bike routes in the vicinity, try the sustrans route 43 which you can pick up behind the Pontardawe Inn in Pontardawe and follow all the way to Swansea. It also links up with the 5.8 mile Swansea bay trail which skirts along the beach, and makes for a memorable day out.